The Hypolite shepherd's Farm
Until 1937, this traditional Chataignerie farm building was home to Hypolite, a local cowherd who made this his home. After passing the summer on the high pastures on the volcanic slopes of the Monts de Cantal, he and his cattle would shelter here through the long winter months.
After his passing, Hypolite's home returned to the neighbouring farm, the Ferme de Jaulhac. Le Domain d'Hypolite was used mainly as a hay barn, but for the farmer's daughter it became the perfect place to escape. To read the stories she loved, to imagine the foreign lands of her dreams .
And years later, when so many of these dreams had come true, this same daughter had the chance to rebuild that refuge of peace that she had known so well.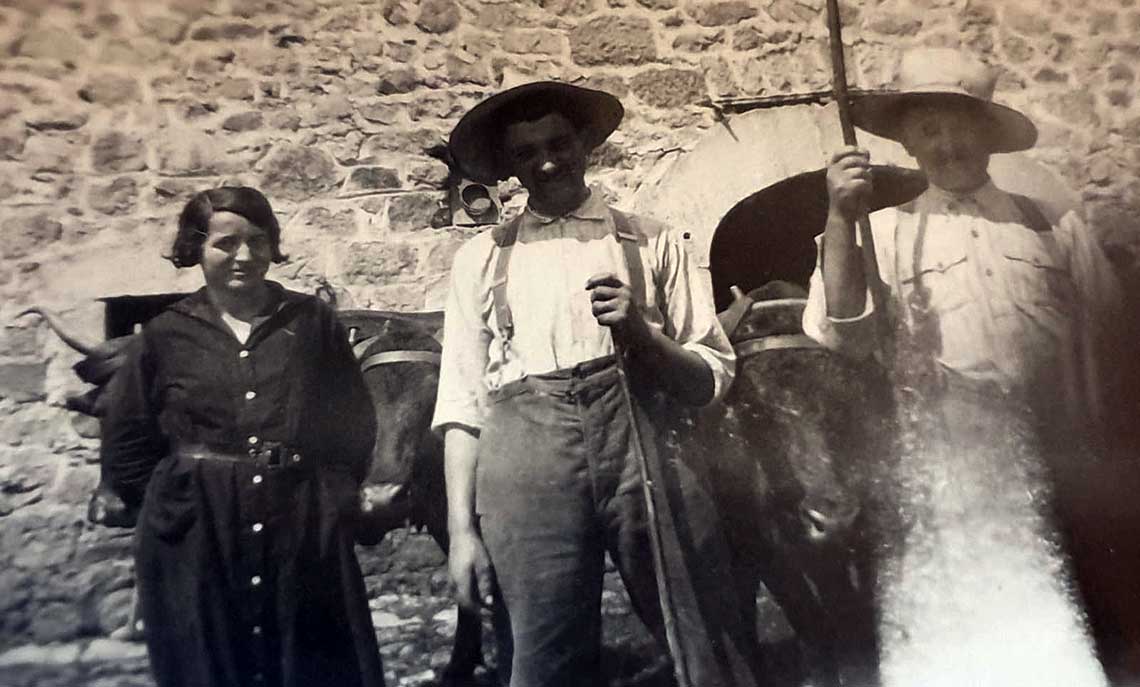 Hypolite in the center and the joy of living with his neighbors of the Jaulhac farm
The painstaking restoration set out to preserve every aspect of the building's traditional architecture using skilled craftsmen working with local stone, terracotta and vast beams of oak and chestnut.
At the same time, the designs allowed the interior to assume a subtly contemporary feel, with large windows and bays that allow light to flood through. In particular, it was decided to create a private spa area with sauna and Jacuzzi as well as a large outdoor terrace outside the kitchen
A farm inhabited until 1937 by the shepherd Hypolite
Come and spend an exceptional holiday in this Exquisite Mansion in Cantal (Auvergne) highlighted with refinement
Mansion for 4 with sauna, swimming pool, jacuzzi, furnished terrace, electric barbecue